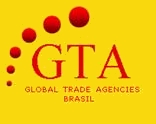 SÃO PAULO - SP - BRASIL
Av. Juscelino Kubitschek, 1.700 - 14° andar - CEP 04543–000
Tel.: (55) (11) 3053-0431 - FAX: (55) (11) 3053-0420
GTA – BRASIL - Todos os direitos reservados - Informações sobre Privacidade

About GTA-Brasil

Products

Services

GTA
worldwide

Talk with Us




Related links


The GLOBAL TRADE AGENCIES – AGENCIAMENTO COMERCIAL INTERNACIONAL is a private corporation looking for International trading of alternative fuels like ethanol, vegetable oils, as also petrol, oil derivates and petrochemicals, cement, metallic and agricultural commodities and industrialized products.
GTA – BRASIL's main office are located at São Paulo, Brasil, and work as a global basis for export / import market shares between trading companies and heavy bulk byers and producers.
GTA – BRASIL are focused in International market and also our International client's logistics needs.
For better activities, a GTA – BRASIL have high trained personnel specialists looking for the international market.